Online access is $900.00 per year. Visa and MasterCard accepted.
Special discounts available to advertisers with a qualifying Ad program in: National Hardwood Magazine – Softwood Buyer – Wood Purchasing News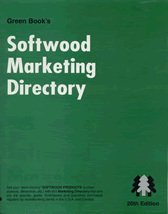 Note: Brochure is in pdf format. If you do not have the Adobe Acrobat Reader, you may download it here.