Continental Underwriters Inc., The National Solution To Your Local Risk (pg 32)
Richmond, VA—Headquartered here, Continental Underwriters Inc. has a mission to provide the best insurance solution for the forest products industry. Established through the purchase of Keith D. Peterson & Co. Inc.- VA by founder C. Preston Herrington III, Continental Underwriters, Inc. offers property and casualty insurance for all aspects of the forest products industry.

The company provides coverage for sawmills; chip mills; dimension mills; lumber yards; millwork operations; planer mills; dry kiln operations; wholesale and retail building materials distributors; cabinet, door, flooring, furniture, mobile home, paperboard box, upholstered furniture, veneer, plywood, pallet and box, truss, log home and mobile home manufacturers, woodworking plants, among others.

Through partnerships with multiple carriers, the company offers competitive programs for the following lines of coverage: property, inland marine, general liability, commercial auto, workers compensation and employers liability, commercial umbrella, employment practices liability, equipment breakdown coverage and crime coverage.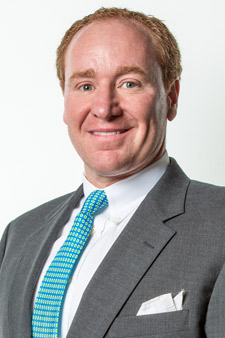 C. Preston Herrington III, Founder, Continental Underwriters, Inc., Richmond, VA
Continental Underwriters, Inc. staff has more than 60 years of combined experience in the forest products insurance industry. Their experience as managing general agents and wholesalers of property and casualty insurance allows them to write policies for lumber operations across North America. Continental's knowledge of forest products insurance, matched with their desire to provide unparalleled service, proves to help both small and large insurance agencies grow their book of business.

Key personnel, including Herrington, are Managing Director Amanda Huang, Northwest Territory Manager Justin Chappell, Production Underwriter Laura Hicks, Assistant Underwriter Brendan Joyce, Office Coordinator Melissa Berry, Assistant Underwriter Andrew Belcher and Loss Control Consultant Todd Black.
Continental Underwriters Mission Statement:
We are committed to being The National Solution to Your Local Risk by consistently exceeding expectations and providing a professional and unique approach to risk placement.
The "We" Proposition
Continental Underwriters has a signature 'We' Proposition that describes their mission and passion for providing quality service. The 'We' Proposition states:
We care about our employees and their families.
We are passionate about the industry.
We are committed to our clients.
We value relationships.
We serve our community.
We embrace professionalism.
We celebrate success and winning.
We are competitive.
We constantly strive to improve.
We believe in our abilities.

We are passionate about our insured's, our brokers and our employees. The relationships that we cultivate with insurance companies and brokers are the keys to our success.

Continental's loss prevention program includes: safety/risk management consultation, technical loss analysis, technical consultation and underwriting/risk evaluation.

Safety and loss prevention assistance, underwriting support, risk management and administration, inspection or overall risk management solutions are all included in Continental Underwriters, Inc. policies and programs.

Continental Underwriters, Inc. satisfied customers highly recommend the insurer. As one agent said, "Our carrier non-renewed all the property due to its protection class 9 location. With exactly one week left, we had nothing. Fortunately we found Continental. Preston and his team accomplished in 75 hours what we were unable to do in 75 days. Preston Herrington did a tremendous job for us."

Another customer offered, "Preston Herrington, President of Continental Underwriters, Inc., along with his team of underwriters and risk solution professionals, consistently delivers real risk solutions value through an aggressive and creative marketing approach with their long-term carrier partners, claims consulting and risk control specialists."

"Building relationships with both our customers and our carriers is important to us," Herrington stated. "We will work hard to earn your trust. Our relationships with the global marketplace and its trends, allow us to guarantee we will put together a program that is in the best interest of your customer."

For more information visit www.contund.com.